A little over a week ago the Detroit Free Press and The Detroit News made major changes to their product offerings and moved to a limited home delivery.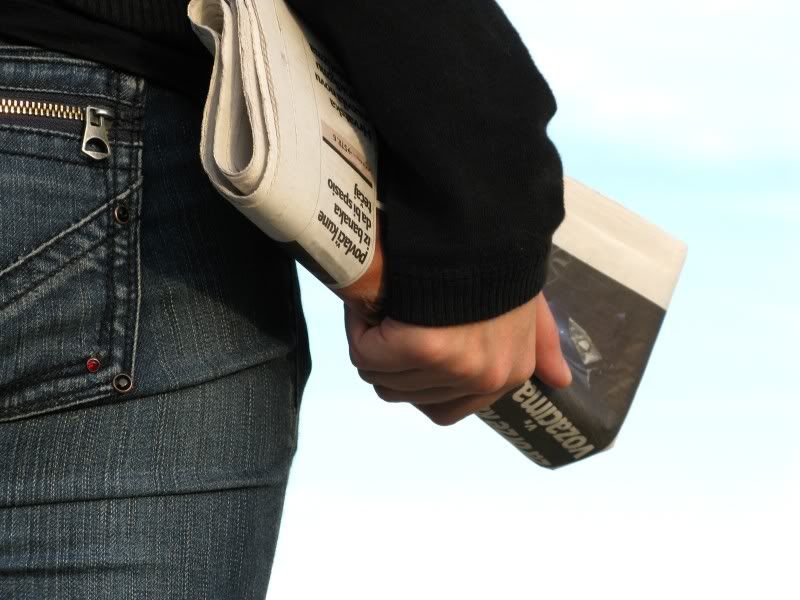 And while the The Detroit Media Partnership changes are not even a month old, I'm of the opinion that the bold and forward thinking moves that leadership has made are among the most important (if not the most) experiments with journalism going today.
What the Detroit papers have done is revolutionary. It's a real roll of the dice when it comes to their business models. Where every other newspaper going defunct is moving to an entirely digital approach, slashing its staff and reducing coverage areas, David Hunke and the Media Partnership are staying the course, committed to keeping two newspapers in Detroit, keeping their staffs as robust as possible and continuing the tradition of thorough, deep reporting – and they're doing it and still PRINTING, 7 days a week.
So why is that such a great thing? The former journalist in me thinks this is the best option, because it provides two different sides to every story, allows Detroit to be one of the few cities in America to provide printed newspapers 7-days a week and keeps the integrity of news intact.
I'm ecstatic there's still a print edition and two full editorial staffs, because while I'm definitely more of a digital guy, most blogs don't have the same standards for reporting the news, or industries that journalists do.
Sure, I'll read Jalopnik for car reviews, some rumor about the auto industry, etc., but those guys just don't have the connections of the Freep or the News. I want the analysis, journalistic integrity and the experience that those papers bring to the table. Trained journalists are irreplaceable in my humble opinion, and it's nice to know I can still pick up my copy at a newsstand and hop a plane with it. For me, I still pick up a newstand copy of the paper and use the mobile versions and web sites to consume my news, but there are options for just about EVERY delivery method.
The five major keys to that made this move a good one:
1. Both the Freep and The News are still printing 7 days a week
2. Home delivery still occurs every Thursday, Saturday and Sunday
3. Subscribers have access to an E-Edition, an exact replica of the daily printed edition that features interactive ads and various visual formats
4. Both papers were able to continue their normal publishing cycle and plan with minimal impact to newsroom staff. (Journalists keep their jobs, Detroit continues to be a two newspaper town and journalistic integrity remains intact)
5. Plans were announced to begin delivering the newspaper to the Kindle and a new E-reader device being developed by Plastic Logic. Freep.com, Detnews.com and both newspapers mobile sites remain free of charge.
What remains to be seen is how the papers will react to suggestions of its readers, or if the digital editions will be as consumed as the print editions, but based on some of the commentary I've seen, the defectors are more few and far between. I'll be curious to see if any other major cities follow Detroit's lead, because I believe the moves are really smart, albeit a bit risky. I'm just glad to know the papers I love didn't lay down and die a slow and painful death.
Photo: Sanja Gjenero
—
In the interest of intellectual honesty and integrity, I'll go ahead and disclaimer here that the Detroit Media Partnership is one of the clients that my employer represents and that I do work on the account. My opinion and any opinion you see on this blog are certainly not to be considered to be the same of the clients I work with.