How do you keep up with all of those different Web sites, and how do I build a web presence? It's a question I often hear from friends, students and clients. I always respond to it the same way – Are you sure you want to be as transparent and public as I am? If the answer is yes, here's my brief how-to on the best ways to stop being invisible online, through careful building of your personal brand and web presence.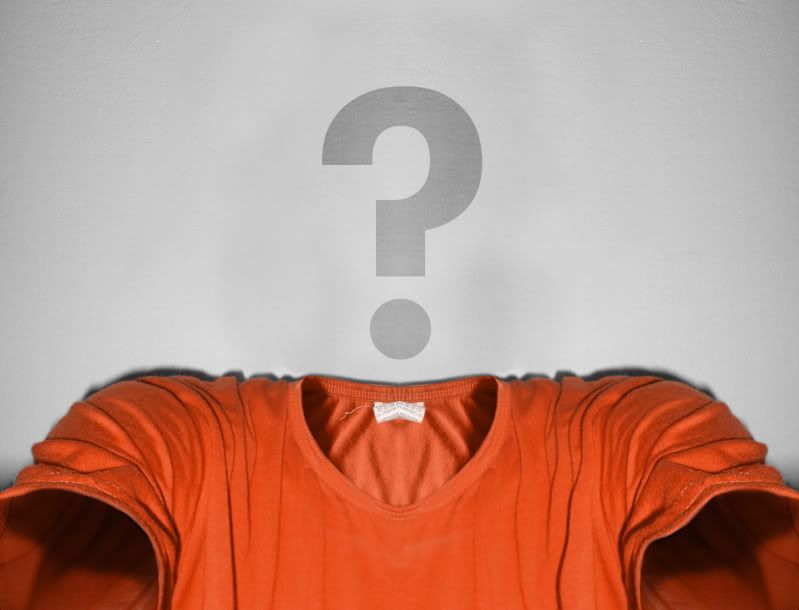 Perhaps the most obvious would be to start snagging up your name on the popular social networking sites. If your exact name is available, get it. But if it's not, I've found it helpful to stick to a similar user name or URL shortcode for EVERY service you use. Consistency is something search engines love. The more properties that you can duplicate your username or URL shortcode on, the easier you are to find. And if your last name isn't quite as unique as "Eizans," do the best you can to do a first last combo or a username that at least applies to you in some way. You'll find that most of my property on the web is full first, full last (danieleizans).
Five sites you absolutely shouldn't ignore include Facebook, Flickr, LinkedIn, Twitter and last, but certainly not the least important is building your own website on your own domain. Here's a quick rundown on why these five things are important to being more visible on the web.
Personal Domain/Website: If your name is available as a dot com, grab it now! With your own web site, you can point it towards all of these other great properties and build your blog into it. If your name isn't available, do your best to figure out something memorable that applies to you. Don't get cute, unless you have a company that is tied to your name.
Once you begin adding content to the site, you'll begin to rise in the search engine rankings, so long as your content is optimized correctly, have strong title tags, header information and include links in the body copy.
Building clean and optimized content is a whole other post I'll probably get to later.
LinkedIn: If used correctly, your LinkedIn profile says everything about your professional reputation. It essentially serves as your amendable online resume, complete with instant access to your professional references. It's also plugged in to job hunting tools and is highly functional and SEO friendly.
Since spending a good deal of time updating my resume, background and ACTIVELY asking for recommendations, I've gotten at least 1 to 2 job leads a week from my LinkedIn profile. Don't settle for just listing the job title, fill out the descriptions. Sell yourself.
Flickr: If you have any skill with a camera, Flickr can be a great way to house your photos, tag them, optimize them and be sure they are providing traffic back to your web site. I use Flickr exclusively for all of my images on Diary of a Would-Be Chef and for a great deal of content that I've personally shot for this web site. It features an analytics suite that's reasonably good at identifying where your traffic is coming from and if you choose to make your photos sharable and usable by other bloggers, you could get even more traffic back to your site depending on the publishing rights package you go with.
Several of my food photos are being used as stock art for other blogs, in blog headers and in recipe reprints. In exchange for that use, I require the blogger publishes my name and links directly back to my personal web site, and believe me, I get traffic from it. Flickr also allows you to add links to comments and HTML. Also, take advantage of tags and create one for your site that you're using the photos on.
Facebook: This social networking giant is a bit of a no-brainer. But, in order to display your profile in the Google results, you will need to change your privacy settings. Sharing your other sites and just having your name attached to Facebook helps you to be more visible.
Twitter: Claim your username on Twitter (before someone else does) and make your bio about you, not just what you're interested in. Admittedly, Twitter isn't for everyone. It takes work to stay on top of who you follow and the topics you're interested in. But having your username locked down isn't a bad thing. And if you're as busy as I am at times, you may find it much easier to provide quick updates through micro-blogging as opposed to taking the time to research and post a longer piece. At any rate, Twitter is growing like gangbusters right now and you should become acclimated with it sooner than later. Being on Twitter will only help your name get out there.
So that's it. Those are the bare bones you need to get started. As you get those properties going, you can add others, like FriendFeed, Tumblr, etc., etc. Crawling out of the cave of invisibility isn't terribly difficult, but it does take time and a real effort. Also, don't forget that once you're out, it's impossible to crawl back in. So before you go crazy, make sure you don't mind being found with a single keyword or two. You may regret it in the long run.
Photo Jonathan Phillip